Adams Homes' Mark Serre named as 2012 Builder Director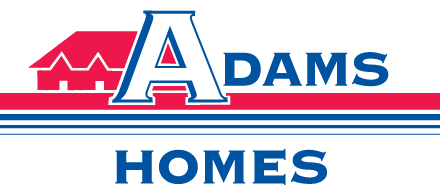 Adams Homes' Mark Serre named as 2012 Builder Director
Adams Homes is proud to announce that Mark Serre, General Manager for Adams Homes in the Daytona Beach, Florida office has been named as one of Volusia Building Industry Association's 2012 Builder Directors.
The duties of a Builder Director are critical to the success of the organization and to the future in home building locally. As a steward of the organization, some of the Builder Director responsibilities include supporting the Chief Executive, strengthening programs and services as well as ensuring adherence to legal standards and ethical norms.
Mark Serre joined Adams Homes in 2003 as a construction superintendent in the Navarre, Florida office. Mark was transferred to the Daytona Beach, Florida office in 2004 and was promoted to Production Manager in 2007 at our Melbourne, Florida office. Mark worked in the Melbourne, Florida office from 2007 to 2009 before accepting a promotion to become General Manager for the Daytona Beach, Florida office.
Mark says this about working with Adams Homes: "I have enjoyed working for Wayne Adams and all the co-worker's within Adams Homes, everyone I come in contact with carries the same pride in their product as I do."
---
Founded in 1991 by Wayne Adams, Adams Homes started serving homebuyers in Pensacola, Florida. Throughout the 1990's and early 2000's, Adams Homes grew its business into markets throughout Florida, Alabama, and Mississippi. Since 2005, Adams Homes has expanded into markets in North Carolina, South Carolina, Georgia, and Tennessee with corporate headquarters located in Gulf Breeze, Florida.
As one of the largest privately-held new home builders, Adams Homes has built more than 35,000 new homes since its inception in 1991. Adams Homes caters to first-time buyers, move-up buyers and empty nesters. With a portfolio of home designs featuring both concrete block/stucco exteriors as well as all brick homes, Adams Homes has a selection available for nearly every budget.
Connect with Adams Homes online:
Facebook: www.facebook.com/AdamsHomes
Twitter at www.twitter.com/#!/AdamsHomesTweet
LinkedIn: www.Linkedin.com/company/Adams-Homes
Blog: www.AdamsHomes.com/blog-and-news
Adams Homes believes that a homebuilder should offer customers a purchase process that is easy to understand and a home that fits their needs. Adams Homes believes that value and satisfaction is delivered by offering a home with features that homebuyers want
---
About the Volusia Building Industry Association
The Volusia Building Industry Association is the largest most visible proactive trade organization in Volusia County providing for the economic well being of the construction and home building industry.
We are the voice of the building industry. We provide the services that strengthen the industry.
The association serves it members and the community through the employment of knowledgeable and professional staff housed in a modern efficient facility using state of the art technology.