Adams Homes' Elizabeth Porter inducted into SMC Honor Society
Adams Homes' Elizabeth Porter inducted into Sales & Marketing Council Honor Society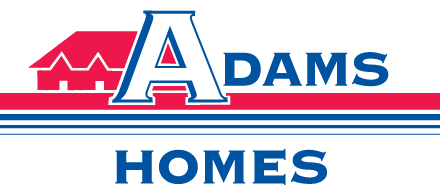 Adams Homes is proud to announce that Elizabeth Porter, General Manager of Adams Homes' Orlando office has been inducted into the Sales & Marketing Council's Honor Society for the Home Builders Association of Metro Orlando.

The Sales & Marketing Council's Honor Society (in conjunction with Home Builders Association of Metro Orlando) is designed to recognize members who make a special effort to advance their professionalism and serve the Council.
By staying active within the Council, points are given to each candidate based on participation and achievements made during the qualification period of August 1 – July 31 each year.  Members must re-qualify each year by earning at least 200 points.
The Sales & Marketing Council is an organization within the Home Builders Association of Metro Orlando which acts as a catalyst for professional growth, achievement and community involvement of our members. The Sales and Marketing Council strives to foster the highest level of ethics, integrity and professionalism for the home building industry and the community.
Elizabeth Porter is General Manager for Adams Homes in the Central Florida market.  She has been with Adams Homes since 2001, first being introduced to the company as a homebuyer in Brevard County.  During the construction process of her new home, she formed relationships with several members of the Adams Homes team and went on to join the company as a professional salesperson.
Ten years later, she now oversees all sales, construction and administrative operations and is head-quartered in Orlando.   Elizabeth credits the success of Adams Homes today to the same reason she chose Adams Homes as a homebuyer, great personnel and great homes with easy purchase terms.
Elizabeth Porter holds a Real Estate Broker's license with the State of Florida.  In addition, Elizabeth has obtained her e-PRO certification through the National Association of Realtors and her designation of Certified New Home Sales Professional (CSP) through the National Association of Home Builders.
---
About the Home Builders Association of Metro Orlando
Established in 1953, the Home Builders Association of Metro Orlando is a professional trade organization comprised of nearly 1,000 member businesses throughout Orange, Osceola and Seminole Counties. Headquartered in Maitland, the Association also has a satellite office in St. Cloud to better serve members doing business in Osceola County.
The Home Builders Association of Metro Orlando is recognized as the voice and leadership of the housing and building industry in Central Florida.
Their purpose is to represent and promote the industry, monitor and take a proactive role in governmental and regulatory activities that impact the industry, educate the public and provide programs and services that enhance their members' ability to do business in a professional and competent manner.
They support the free enterprise system and seek to create a balance between the economic needs and the social and environmental needs of the community.
---
About Adams Homes
Founded in 1991 by Wayne Adams, Adams Homes started serving homebuyers in Pensacola, Florida. Throughout the 1990's and early 2000's, Adams Homes grew its business into markets throughout Florida, Alabama, and Mississippi. Since 2005, Adams Homes has expanded into markets in North Carolina, South Carolina, Georgia, and Tennessee with corporate headquarters located in Gulf Breeze, Florida.
As one of the largest privately-held new home builders, Adams Homes has built more than 35,000 new homes since its inception in 1991.  Adams Homes caters to first-time buyers, move-up buyers and empty nesters.  With a portfolio of home designs featuring both concrete block/stucco exteriors as well as all brick homes, Adams Homes has a selection available for nearly every budget.
Connect with Adams Homes online:
Facebook: www.facebook.com/AdamsHomes
Twitter at www.twitter.com/#!/AdamsHomesTweet
LinkedIn: www.Linkedin.com/company/Adams-Homes
Blog: www.AdamsHomes.com/blog-and-news